::MICHAEL CASTRO RESUME::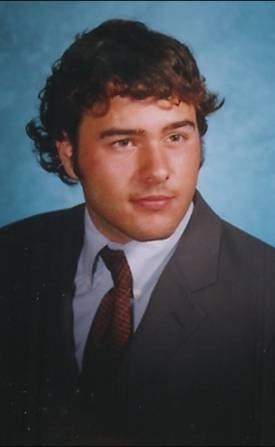 I am a May 2008 graduate from Quinnipiac University in Hamden, CT with a Degree in Media Production and a Minor in Theatre. I have five years experience writing screenplays on Final Draft, and have studied the craft in my time at Quinnipiac. I have also practiced analyzing scripts for coverage on my own as well as for class. I have had five years experience working with Final Cut Pro and Pro Tools, and four years experience working with After Effects and Photoshop.
For a sample of my video editing work please visit http://mcastroresume.synthasite.com/video-editing-samples.php. I find that I have a keen eye for detail and will not finish an editing project until the final product is as clean as possible.
I see myself as a creative worker who is always trying to find a new way to approach a problem, and I've noticed that I do my best work under pressure. My availability is wide open and I would be very happy to work on any project opportunities/job positions available. I've posted my resume below for your review.
Thank you,
Michael Castro Editor/Writer/Illustrator/Production Assistant (914)874-3003MCastro711@gmail.com Video Editing: www.youtube.com/user/supes789

Audio Editing (Original Music):
www.myspace.com/mikecastromusic
Michael Castro

77 Young Avenue
Croton, NY 10520
Cell: (914) 874-3003
Home: (914)271-5817
MCastro711@gmail.com

Editor/Writer/Illustrator/Production Assistant

A highly motivated professional with an affinity for post-production techniques and writing seeks to combine a creative nature with a bottom line driven media production knowledge.

After Effects Media Production Experience
Adobe Premier Microsoft Excel
DVD Studio Pro Microsoft Power Point
Final Cut Pro Microsoft Word Flash Microsoft Outlook Highly Effective Writer Photoshop Illustrator Pro Tools
Internet Explorer Screenwriting/Coverage experience Leadership skills Telecommunication skills Marketing Video/Audio Editing
Atypical Pictures 7/09-Present, Manhattan, NY Producer's Assistant By taking an artisanal approach to filmmaking, Atypical Pictures handles a majority of the production process from concept to completion in house; guiding every detail until it meets Atypical's standards for production, uniqueness, passion and creativity. Producer's Assistant for upcoming projects in development, compiled data on potential networks to which projects would be pitched, took part in creative meetings to develop concepts, Production Assistant on set. - Contributed to developing television programs soon to be pitched to multiple networks - Offered creative input for ideas in development
Burgos Media Solutions 5/09-Present, Brooklyn, NY Media Production Assistant A creative marketing and media development company providing media production services, consultation and training to clients expanding their market through media technology. Burgos Media develops stronger communication, increase sales and create results. Production Assistant for studio shoots, Edited projects, Developed writing concepts for future projects, Camera man for live web broadcasts. - Wrote and contributed to Untitled Late Night Music Program in development - Helped produce national web conference for the ProVision Network - Contributed to the launch of upcoming social networking site "FamCentral"
107.1 WXPK-FM "The Peak" 7/08-Present, White Plains, NY The Peak Street Promotion Team
107.1 "The Peak" is owned by Pamal Broadcasting. It plays diverse, non-traditional rock music serving the greater northern New York metropolitan area. The station uses the "Peak Street Team" as a way to remain a community focused radio station. Responsible for promoting music played on 107.1 The Peak. Acting representative for the radio station. Responsible for territory throughout the New York area. · Continued study of radio production and audio editing under Disc Jockey Jimmy
Fink.
· Learned marketing tactics in promoting a high profile radio station.

Quinnipiac University Polling Institute 2/06-4/06* 6/07-12/07, Hamden, CT
Poll Interviewer
The independent Quinnipiac University Poll regularly surveys residents locally and nationally about political topics in the news. The Quinnipiac Polls are often cited by journalists, public officials and researchers. Responsible for conducting valid surveys at random for the Quinnipiac Polling Institute. Acted as a liaison between the Poll committee and voters by answering all voter inquiries. · Developed telecommunication skills in order to appeal to the poll taker.
· Developed customer service skills by answering questions concerning the
Quinnipiac Poll.


Freelanced work

"Descent" Robert Willgoos Productions Spring 2008
- Developed a 20 minute short film in High Definition
- Wrote and edited script
- Edited footage
- Handled sound equipment
"The Girls Next Door" Stage Production Long Wharf Theatre, CT Fall 2008 - House Manager for production - Retrieved coffee and lunch for stage actors - Kept track of ticket sales and reservations - Escorted late arrivals to their seats - Counted end of day's sales - Alerted Stage Manager when house was empty - Utilized customer service skills when patrons had questions about the production
Live Talk Show Broadcast
Robert Willgoos Productions Spring 2007
- Worked control board as Technical Director, switching between video sources,
performing edits and overlaying titles by order of the director
- Worked as sound engineer, balanced audio on mixer, handled sound equipment,
prepared and played sound bytes
- Acted as cameraman for live television production
Ireland Documentary Film Production
Tralee Co. Kerry, Ireland Fall 2005
- Developed an educational documentary about "The Rose of Tralee"
- Acted as Production Assistant for shoot
- Conducted research to support our findings
- Wrote content to be used for narration
- Assisted editing of interviews
- Logged the footage for capturing
- Handled sound equipment during interviews
Activities
Alpha Psi Omega National Theatre Honor Society Spring 2008 - Received nomination based on character and numerous contributions to University productions - Although not having taken part in the required number of productions, head of department made special exception for nomination - Contributed both musical and dramatic talents to University productions - Nominated after providing full original soundtrack to "White Washed" which played at the Long Wharf Theatre in New Haven, CT Quinnipiac Orientation Leader Spring 2007 - Developed a sense of Leadership by serving as a role model for incoming freshman - Took responsibility of Orientation groups and integrating each student into campus life - Organized and implemented Quinnipiac's first "Open Mic" event for incoming freshman to display their talents - Demonstrated confidence in communication skills when answering questions about the university - Exhibited a professional attitude in developing working relationships with fellow Orientation Leaders and other campus departments.
Q30 Television Spring 2006-Fall 2007
- Switched video channels for live broadcasts - Wrote content for air - Balanced levels on sound board - Followed cuts and transitions instructed by director - Acted as cameraman for live broadcasts - Performed music as a daily feature on "The Morning After" television program
WQAQ 98.1FM Fall 2004-Spring 2008
- On-air Disc Jockey - Used Pro Tools to create and edit production for radio - Wrote content for air, read top of the hour sports reports.
- Administrator of content aired on "The World's Greatest Talk Show" for two years.
Education

Quinnipiac University
Bachelor of Arts in Communications, May 2008
Major: Media Production
Minor: Theatre
Graduated: May 2008